Our Team
While families will experience the individual attention of their funeral director, the professional team at Richmond Funeral Home are committed to supporting each other in providing a service that meets both the wants and needs of the families and individuals they care for.
Peter and Jenny Giddens live in Carterton and have a family of three sons Adam, Daniel, and Brandon. Having completed their chosen tertiary education all three have pursued a career in the Agricultural/farming sector.
The Giddens family moved from Hastings in 1997 to purchase the Funeral business of D & N Chew Funeral Directors.  Their children attended St Mary's Primary School Carterton and Wairarapa College.  Carterton and the Wairarapa has been a wonderful place to bring up their family and the various communities have been very supportive of them as a family.
Peter Giddens
Peter has been involved in the Funeral Industry since 1980, born in Gisborne, he started his career initially part time in Gisborne , later working in Palmerston North, Hastings and since 1997 owning and operating Richmond Funeral Home, Carterton with his wife Jenny. A qualified Funeral Director, Peter has always had the desire to "Care for people" and being a Funeral Director in an area where often you know the people you are caring for, is very special.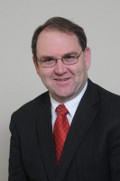 Jenny Giddens
Born in Patea South Taranaki, Jenny is one of nine children her parents Dairy farmers.
On leaving School Jenny worked on the family farm, later working for Livestock Improvement.  After marrying Peter in 1987, Jenny became a full time mother  and it was in 1997 when they purchased D & N Chew Funeral Directors that Jenny became the Office manager and Receptionist for Richmond Funeral Home.
After, family, home and work commitments (not always in that order) Jenny's relaxation is spending time in her garden.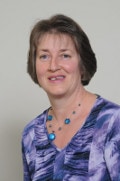 Blair Josephs
Originally from Rotorua Blair joined the dedicated team at Richmond Funeral Home in February 2011. He has four wonderful children Star, Zenton, Koby and Liam and is supported by his partner Barbara.. Being a qualified funeral director and embalmer with over 15 years experience in the funeral industry Blair has a strong desire to help and serve others. His previous occupations included working in mental health and as a senior consultant in the financial sector.
When not working he enjoys relaxing, beach combing, camping and kayaking. He loves arts and crafts and is a bit of a movie buff. Blair's sporting interests lay more towards the more extreme activities like hang gliding, sky diving, and white water rafting, he also likes motorcycling, although these are all more off a spectator activity at present. Blair enjoys meeting and being of service to the families in the Wairarapa and believes each person grieves in their own unique way and it is part of his role to help reassure and support them through such a time.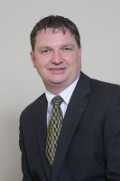 Anna Wolffram
Anna grew up in Miramar, Wellington, and completed her college years at Wellington East Girl's College. She then went on to work in the film industry working on feature films. In 2019 Anna moved to the Carterton area with her husband and joined the wonderful Richmond team after previously working at a Wellington Funeral home for 6 years. Anna holds both the New Zealand Diploma in Embalming and Funeral Directing. Anna considers it a privilege to work in funeral service and finds reward in helping families create a meaningful farewell for their loved one. In her spare time Anna enjoys playing her guitar, getting outdoors on her bike and spending time with her friends and family.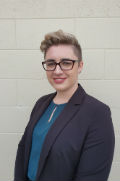 Traysea French
Traysea was born and grew up in Ōtautahi Christchurch. Leaving in her late teens, she has lived in a few different places around Aotearoa New Zealand. Fox Glacier, Arrowtown, Wellington, Auckland, Nelson and has now recently settled in the Wairarapa.
She has an extensive background in Hospitality with a touch of Early Childhood Education.
Personal experience of losing loved ones has led Traysea to become part of the New Zealand Funeral Industry. Traysea joined the team at Richmond Funeral Home in December 2018, after completing an introduction to Funeral Services course at Weltec in Wellington.
Making a difference for families during challenging times is what Traysea aspires to achieve.
Nature bush walks is one of her favourite past times and staying connected with family and friends is a daily affair. Traysea is an active Lions Club member and enjoys volunteering.
Bruce White
Bruce White joined the team at Richmond Funeral Home in October 2012 and after almost 7 years or caring for bereaved families in the wider Wairarapa Communities, Bruce retired in August 2019.
His retirement represents approximately 60 years in the work force and 23 years in Funeral Service.
Jenny and Peter thank Bruce for his loyalty and commitment to the team and wish him and Lyn all the very best for their future.